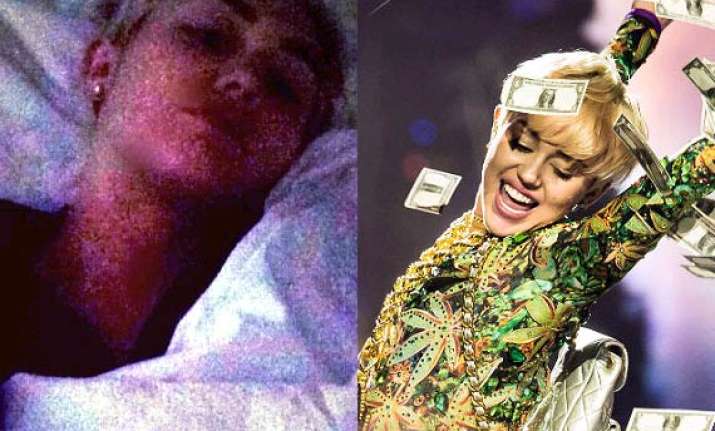 Los Angeles: Singer Miley Cyrus is still in the hospital following a severe allergic reaction after she took antibiotics. She has been forced to cancel several more shows that are part of her Bangerz tour, scheduled this weekend.
The 21 year-old was hospitalised Tuesday.
Cyrus didn't play in Nashville, Tennessee Friday nor will she be able to perform Saturday in Louisville, Kentucky, reports contactmusic.com.
The "We Can't Stop" singer postponed her concert St. Louis Scottrade Center that was scheduled for Wednesday and another show at the Kansas City Sprint Center which was set for Tuesday.
During the singer's stay in hospital, there have been rumours that the real reason behind the cancellations is Cyrus's pregnancy and too much partying.
However, Cyrus took to Twitter to clarify: "So many ignorant stories out there no one is reading the official statement and these dumb a**es are scaring my fans. Shut the f--k up and let me heal. Stop scaring my family, friends, and fans."