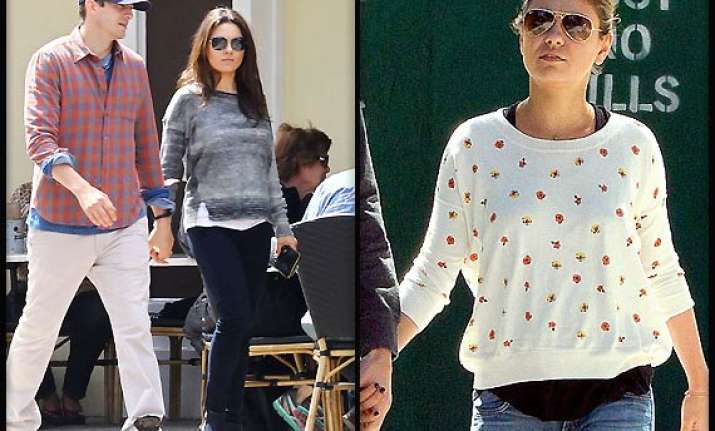 Los Angeles: The news of Mila Kunis and Ashton Kutcher's forthcoming baby may have come as a surprise to many, but a source close to the couple says they had been talking of having children since a year.
"They are both beyond ready to be parents," said a source close to Kutcher.
"They've been talking about having children for nearly a year. They are so excited for that next step," the source added.
Kunis, 30, and Kutcher, 36, got engaged earlier this year. They may wed before the baby arrives.
"I think they'll be traditional and get married before the baby is born," said the insider, adding that "Ashton wants this marriage and relationship to be perfect."