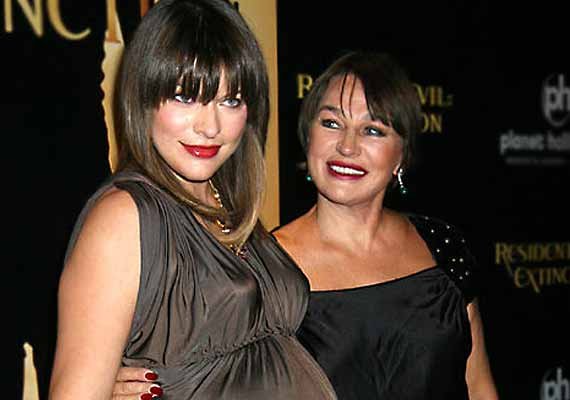 Los Angeles: American actress-model Milla Jovovich has revealed that she and her husband Paul W.S. Anderson, who already have six-year-old daughter Ever together, are expecting another baby girl.
The "Resident Evil" actress and her husband recently found out the gender of their unborn baby and their daughter Ever, six, is particularly excited to have a sister, reports eonline.com.
"We found out. We're having a girl. I don't know what we would have done if the baby was a boy," said Jovovich.
The 38-year-old beauty's elder daughter is so thrilled by the news, she has urged her parents not to buy new clothes for the baby as she wants to share all her belongings.
"She keeps saying, 'Don't get her anything new. She can wear all my clothes.' She's so economical," said the actress.