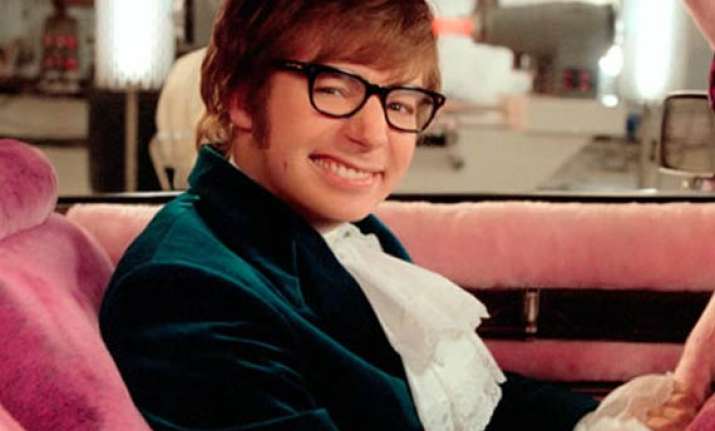 Los Angeles, Aug 14: This sort of thing is our bag, baby!

Mike Myers is set to bring Austin Powers back to the big screen for a fourth installment of the '60s spy-spoof movies, Hit Fix reports.

Details of the proposed plot have yet to be revealed and it's unclear whether director Jay Roach (who helmed the first three blockbuster comedies) will return for "Austin Powers 4," according to the website.

Myers, 48, first introduced audiences to his hilarious snaggle-toothed Powers character in 1997's "Austin Powers: International Man of Mystery," which reportedly grossed over $67 million worldwide.

The 1999 follow-up, "Austin Powers: The Spy Who Shagged Me," took in over $310 million, and the most recent installment, "Austin Powers in Goldmember" in 2002, reportedly earned $296 million.

In addition to Myers' newly-announced film project, the "Saturday Night Live" alum will soon become a first-time father.

The funnyman and his wife, Kelly Tisdale, are expecting a child.

The couple quietly wed in New York in 2010 and kept their nuptials a secret until March.

Myers and Tisdale began dating in 2006, after the actor split from Robin Ruzan after 12 years together.