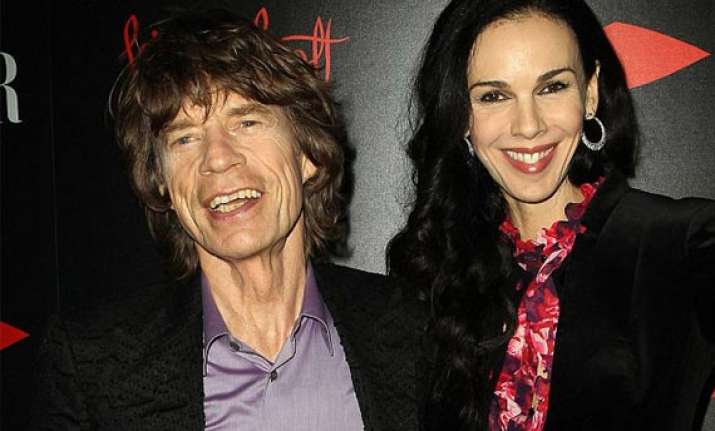 Los Angeles: Singer Mick Jagger will reportedly sue late girlfriend and designer L'Wren Scott's estranged sister Jan Shane after she pushed the singer to surrender the personal family items he lawfully inherited in Scott's will.
Scott committed suicide by hanging herself at her New York City apartment in March and left her entire estate to Jagger in her will, writing: "I have intentionally omitted to provide herein for any of my heirs."
Therefore, the Rolling Stones band member believes in keeping the integrity of Scott's wishes intact, reports showbizspy.com
Jagger's daughter Jade advised her father to avoid a nasty legal battle with Shane.
"Although L'Wren Scott's sister Jan Shane, has spoken nicely about Mick Jagger in public, privately she's ready to do battle with her late sister's boyfriend over personal family items L'Wren left to Mick in her will.
"But Mick's daughter's is begging her dad not to battle back," said a source.
Jade thinks her father is still in a bad shape emotionally after Scott killed herself and urged him to give Shane the personal items like old family jewellery and family photos.
Jagger has sent Shane some of Scott's ashes, hoping that would be the end of it.