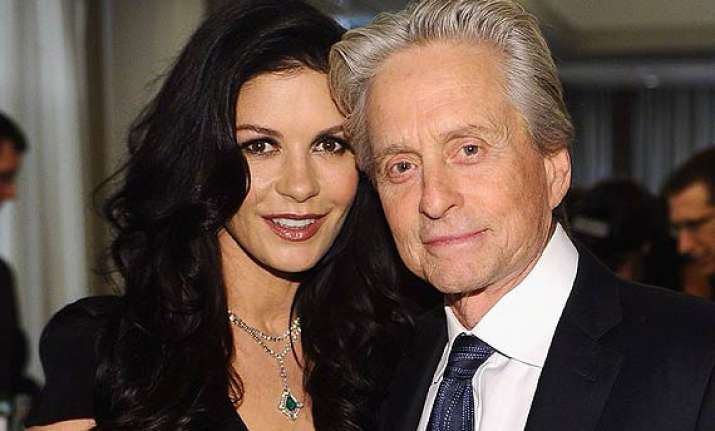 Los Angeles: Actor Michael Douglas and his wife Catherine Zeta-Jones are opening up again about the former's battle with throat cancer.
The 69-year-old actor got candid while talking about being mis-diagnosed three times before his 2010 throat cancer diagnosis at an International Oncologic Societies event. Wife Zeta jones also shared her troubles during an event, reports eonline.com
"I was a mess. I'll be quite frank, I was a mess...When I'm married to a man who has such a conviction for life...he fights to make the wrongs right," said the actress talking of Douglas's battle with cancer.
"We can only imagine what the next century will bring. Thank you for saving my life," added the actor.