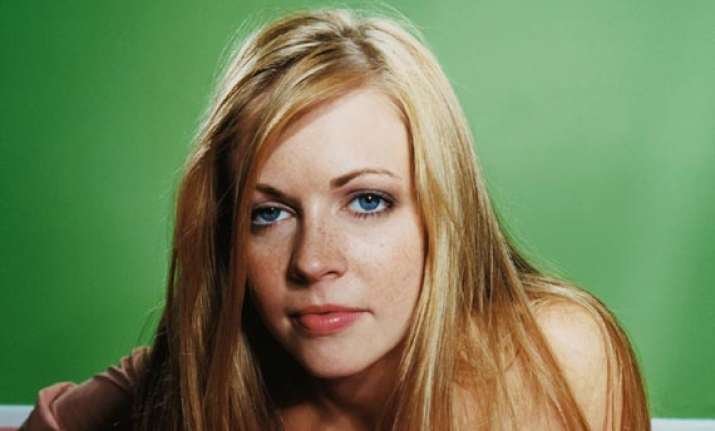 Los Angeles, June 17: Actress Melissa Joan Hart was so impressed with the expensive wrap gift Ryan Reynolds gave her when they were both teenagers, she made out with him.
The two former child stars, who are both now happily married, enjoyed the briefest of romances after filming "Sabrina, the Teenage Witch" together in the mid-1990s, and the actress has revealed she'll tell all about her feelings for Reynolds in her new book, "Melissa Explains it All", which will be released later this year, reports femalefirst.co.uk.
She gave fans a taste of her 'fling' with Reynolds during an appearance on US late night show "Chelsea Lately" on Thursday.
Hart said: "It wasn't a big deal at the time. It is now. He wasn't on the cover of People magazine as the hottest man, or whatever. We were in a movie...and I wanted him to be my date...
"The last day (on the set), he was leaving, and he came in my dressing room and handed me a gift. We had been hanging out, flirting, we'd gone camping (but) I had a boyfriend. He, like, threw this box at me and basically walked out of my dressing room and I kinda stopped his car very dramatically... because I opened the box and it was, like, a Beluga watch, this gorgeous watch.
"He was, like, 17, and I was 19 and I was like, 'You're too young for me...' but I stopped his car…and I wasn't sure if I was gonna get mad at him...and I just grabbed him and started kissing him.
"You get a piece of jewellery like that, you gotta make out with the guy."
But Hart has no regrets that she didn't take her feelings for young Reynolds further because she's now married to rocker Mark Wilkerson, the father of her three kids.
She said: "I think my husband is hotter than Ryan, so it worked out".