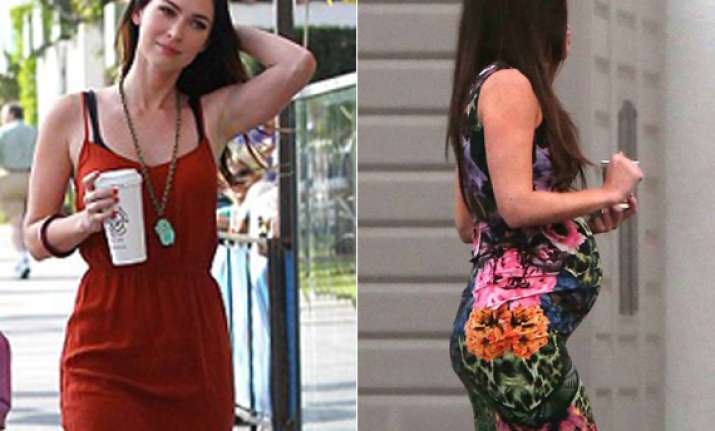 Los Angeles, Aug 3: Actress Megan Fox is expecting her second child with actor Brian Austin Green.
The couple, who already has a 10-month-old son named Noah, is "very happy" with the news, reports femalefirst.co.uk.
"I can confirm Megan is expecting her second child with her husband Brian, they are both very happy," Leslie Sloane Zelnick, a representative of the 27-year-old actress told the New York Post newspaper.
The "Jennifer's Body" actress is currently filming "Teenage Mutant Ninja Turtles". She is in the early stages of her pregnancy, and she is tight-lipped about the news.
The duo started dating in 2004 and tied the knot in 2010. They were very secretive even when they were expecting Noah, and they managed to keep the birth of their son under wraps for two weeks, before Fox eventually took to her Facebook page to confirm the rumours.