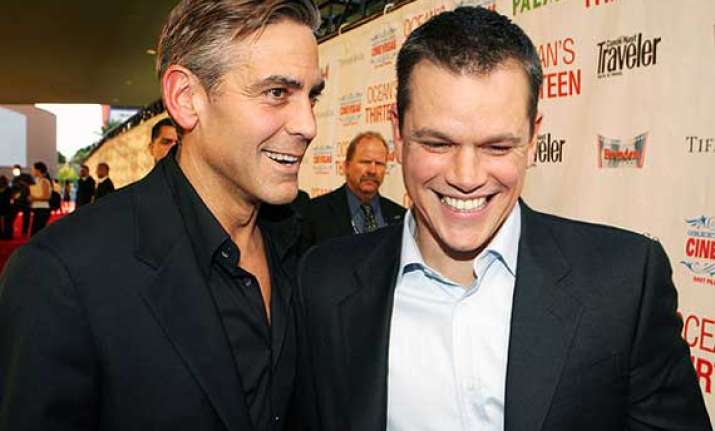 London: Actor George Clooney will reportedly have his "Ocean's Eleven" co-star Matt Damon as the best man at his wedding.
The 53-year-old heartthrob, who is set to marry British lawyer Amal Alamuddin, was earlier rumoured to be planning to ask Brad Pitt to be the best man for the upcoming nuptials.
"A lot of people thought Brad was a certainty to be George's best man as they have been such good friends for years. But he is probably even closer to Matt," contactmusic.com quoted a source as saying.
"Besides many years ago, during one drunken night together, George made a promise to Matt that he would make him his best man if he ever got married - so Matt called to claim his prize," the source added.