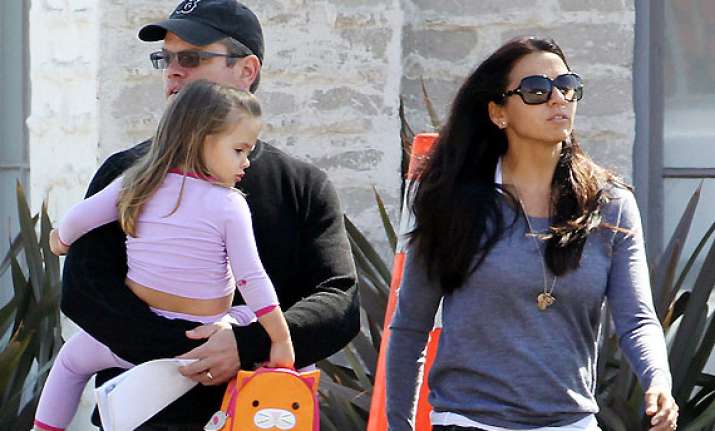 Los Angeles: Actor Matt Damon says he tries to spend as much time as possible with his family.
The "Monuments Men" star, who raises step-daughter Alexia, 15, and daughters Isabella, 7, Gia, 5, and three-year-old Stella with wife Luciana Barroso, likes to be a hands-on father, reports femalefirst.co.uk.
Asked how he juggles his career and family, the 43-year-old said: "I think making sure to carve out time for the family to be together on vacation is a good thing. We've done a lot of great vacations that I wouldn't mind going on again."
His wife often makes fun of him for how much concern he has for their daughters.
He explained: "Well, now my wife's nickname for me is 'Red Alert.' I tend to be a little overprotective with the kids. Sometimes I check to see if they're breathing."