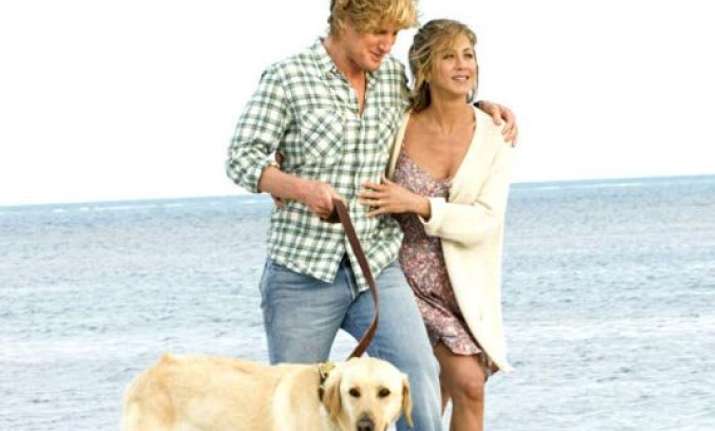 Los Angeles: A sequel of 2008 film "Marley and Me" is being made for the television, and the series will continue from the point where the film ended.
NBC has ordered a pilot for a new series, which will be written and executive produced by Jenny Bicks and directed by David Frankel, reports contactmusic.com.
The movie was about a family's experience with a high-maintenance dog named Marley. The film ends with the death of Marley.
The series will start with the film leads John and Jenny Grogan moving back to Florida with their two sons and the family adopting a stray dog. However, the casting has not been disclosed yet.
The movie, which starred Owen Wilson and Jennifer Aniston, took over $242 million at the box office after being adapted from the 2005 book of the same name by John Grogan.