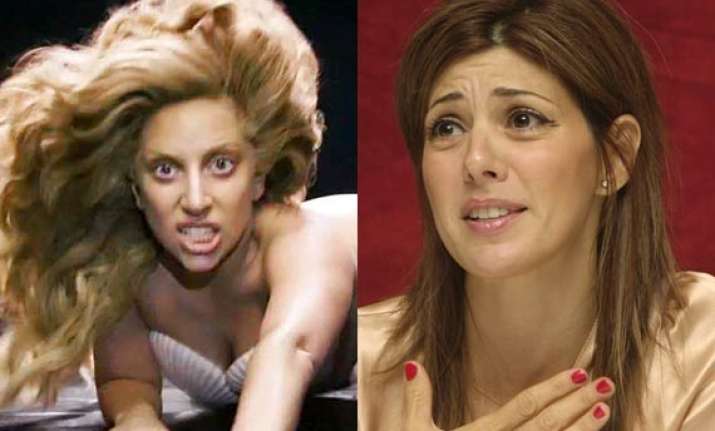 Los Angeles: Actress Marisa Tomei believes she isn't the right person to essay Lady Gaga in a movie on the "Poker face" singer's life. Nevertheless, she is flattered that Gaga wants her to take on the role.
"I was so flattered and I couldn't believe she said that. But I was thinking, 'What kind of movie?' Is it going to be some avant-garde thing where she goes back in time or I would play her older than she actually is? I don't understand, is it a 'The Curious Case of Benjamin Button' thing," femalefirst.co.uk quoted Tomei as saying.
Gaga had once said that her friends often call her Tomei when she gets angry.
The singer told SiriusXM Morning Mash Up in February: "I would have Marisa Tomei play me. I am such a Marisa Tomei fan. All my friends call me Marisa when I get angry. Because my New York accent just flies out of my body and I start smacking my gums."