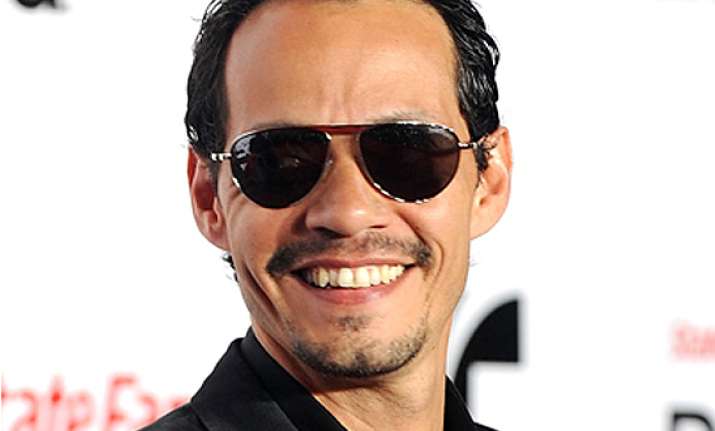 Miami: Marc Anthony came away the big winner from the 2014 Billboard Latin Music Awards with a total of 10 prizes including Artist of the Year.
Anthony, who had 10 nominations, also took top honours for Hot Latin Song, Digital Song and Latin Airplay Song of the Year for "Vivir Mi Vida," as well as Top Latin Album of the Year for "3.0."
Other standouts at the ceremony in the BankUnited Centre on the University of Miami campus were the regional Mexican group La Arrolladora Banda el Limon de Rene Camacho with five prizes, including Top Latin Albums Artist of the Year, Duo or Group.
Prince Royce took four awards of the 16 for which he was nominated, including Streaming Song of the Year, while the late Jenni Rivera won three prizes, including the best Regional Mexican Album for "La Misma Gran Señora."
The night started off strong with Wisin and Sean Paul performing the hit "Danger Baby," followed by Colombian singer-songwriter Juanes, who presented the new single from his album "Loco de Amor," a pop rock number dubbed "Mil Pedazos."
One of the most eagerly awaited appearances of the night was that of Enrique Iglesias, who came on with the Cuban group Descemer Bueno that flew over from the island to perform with the Spanish artist a song from his "Sex and Love" album called "Bailando."
Venezuelan singer-songwriter Franco De Vita received the Billboard Hall of Fame Award for his illustrious career and for such unforgettable tunes as "Te Veo Venir, Soledad" and "Un Buen Perdedor," among many others.