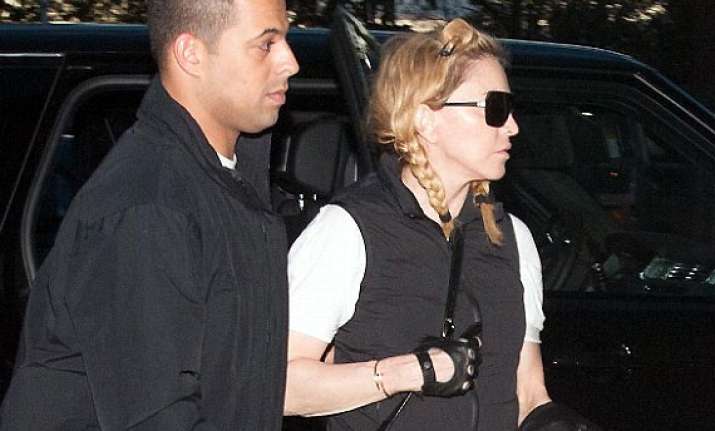 Los Angeles: Singer Madonna may enjoy chauffeur driven car, but apparently she couldn't recognise her driver's face.
The 55-year-old spotted a wrong driver across the street, whom she thought was hers, reports showbizspy.com.
According to a source, the singer waved her arms and said aloud: "Hey, I'm over Here! Why the hell are you over there."
When the driver didn't even acknowledge her, Madonna stormed across the street, marched right up in his face and screamed: "What's the matter with you? Are you an idiot? You're supposed to pick me up in front of the studio, not across the street," added the source.
The driver responded saying: "Lady, I don't know who you think I am, but I'm not your driver! And this is not your car.
The singer looked back across the street and instantly spotted her driver, who'd driven up moments after she had lost her temper.
The source continued: "She most certainly did not apologise for her behaviour. Madonna just marched back across the street, jumped in her own limousine and sped off.