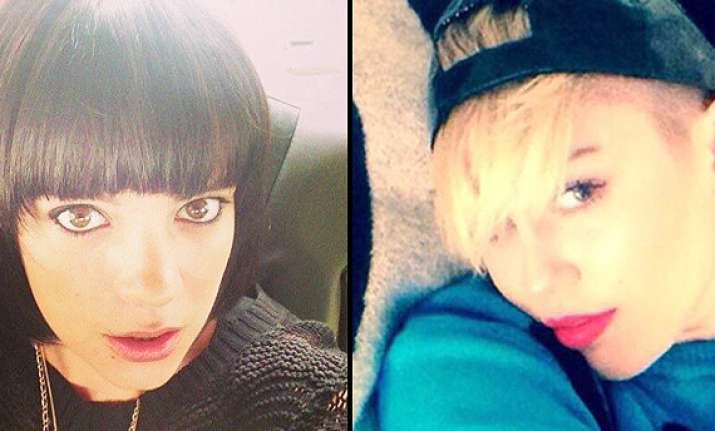 Los Angeles: Singer Lily Allen has expressed admiration for singer Miley Cyrus' rebellious attitude, saying it's "fine" on Cyrus' part to flaunt her body as long as she wants to do it and isn't being instructed to.
Cyrus' song "Hard Out Here" criticised the music industry for pressurising female stars to sex up their images. Her friend, Lilly Allen says she's a fan of her bold attitude, reports contactmusic.com.
Asked about the contradiction between her own music and her friendship with Cyrus, Allen said: "Because she's owning it and it definitely comes from her, she's rebelling. I love her. If you wanna put your body on display like that, it's absolutely fine."
"It's when somebody else tells you that you need to do that in order to sell your product, that's offensive."