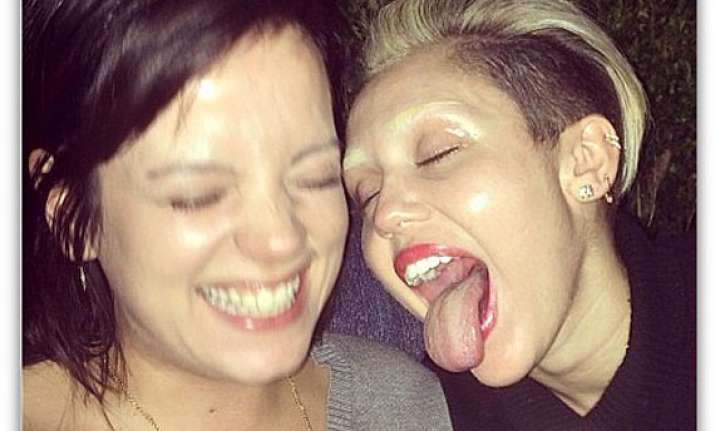 Los Angeles: Singer Lily Allen will join the "Wrecking Ball" hitmaker Miley Cyrus to promote her latest album "Sheezus" during the latter's Bangerz tour in the US.
Allen took to Twitter Thursday to share her excitement about the upcoming US tour, reports dailymail.co.uk. 
"#BBBBANGERZ @MileyCyrus CANT WAIT !!!!! (sic)," Allen posted and in another tweet, she added: "God help us." 
Cyrus' recent shows, in support of her record Bangerz, are well-known for being controversial - with the star swearing, promoting drugs and talking about sex to young members of the crowd.