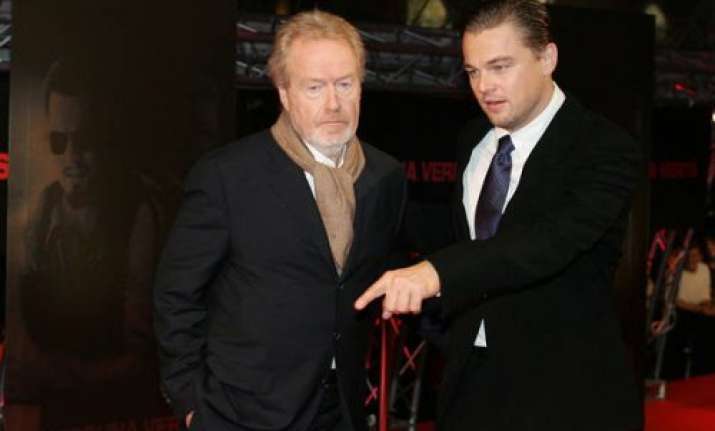 Los Angeles: Filmmaker Ridley Scott will team up with 20th Century Fox to develop a film adaptation of Don Winslow's novel "Don Winslow" that carries strong similarities to the true story of escaped drug lord Joaquin "El Chapo" Guzman. Actor Leonardo DiCaprio is eyed for a role in the film.
Fox won an auction for the screen rights to "The Cartel". The deal also includes the movie rights to Winslow's previous novel, "The Power of the Dog", but it is not clear whether the studio will turn these two books into one movie or will make it into a movie franchise, reports deadline.com.
"The Cartel" centers on Art Keller and Adan Berrera, two former friends whose paths diverged when one went to work for the Drug Enforcement Agency and the other joined the Sonora drug cartel.
DiCaprio is in negotiations to play Keller, the young Drug Enforcement Administration agent. If the rumour is true, "The Cartel" will be DiCaprio's first time to collaborate with Scott in a film since "Body of Lies", which released in 2008. There is no official release date just yet, but "The Cartel" is expected to hit the screens in 2016