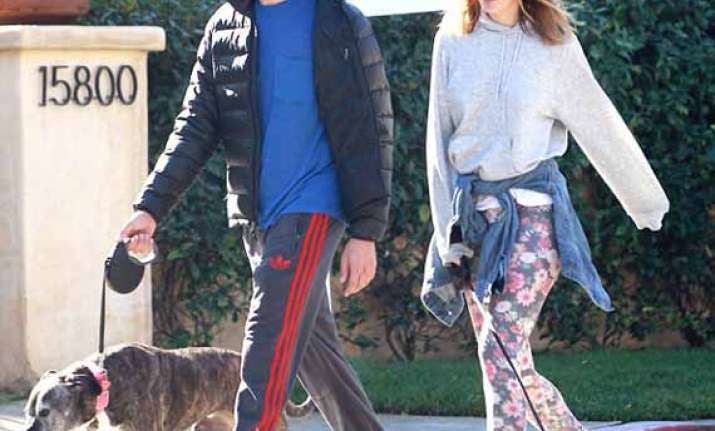 Los Angeles, Actress Leighton Meester is "very happy" to be married to actor Adam Brody.
The 27-year-old has been showing off her new wedding ring to friends, but the couple has postponed their honeymoon as she is working. 
The former "Gossip Girl" star tied the knot with Brody, 34, recently and is enjoying the perks of a newlywed. 
"She's very happy. She has a lovely ring. She likes (it) a lot," people.com quoted a source as saying. 
The couple was spotted at the St. Regis Punta Mita Resort in Mexico last weekend, but the source said it wasn't their honeymoon. 
"She was in Mexico shooting. Adam was with her, but it wasn't their honeymoon. It was strictly a professional trip," the source said.