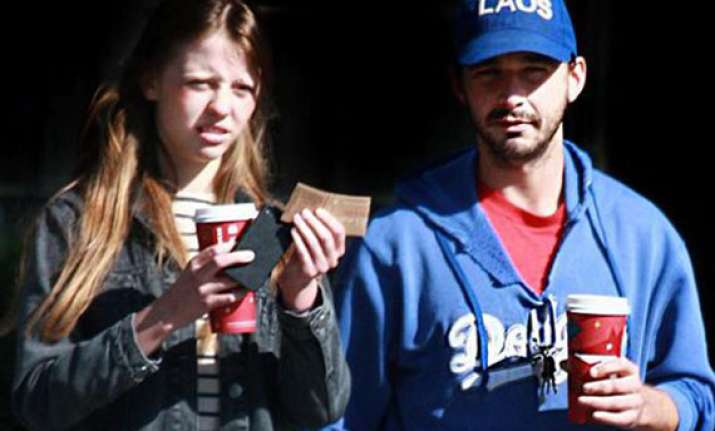 Los Angeles, Nov 29: Actor LaBeouf is reportedly dating Mia Goth.
LaBeouf, 26 met Goth on sets on movie "Nymphomaniac", which is still under production. The actor recently broke up with Karolyn Pho with whom he was in relationship from past two years.
"They've kept their relationship under wraps, but they pretty much started dating after he broke off things with Karolyn a few months ago. Shia and Karolyn had a volatile relationship and it came to a head just before he began filming 'Nymphomaniac'," radaronline.com quoted a source as saying.
"They (LaBeouf and Goth) are already spending a lot of time together, not just with work, but also have been hitting the town. Mia has made Shia very happy and he's certainly found a party buddy for the time being," the source added.