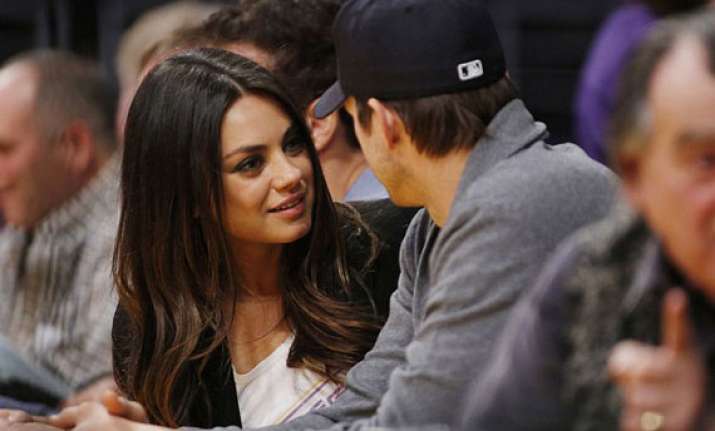 Los Angeles, Feb 14: Actors and off screen lovers Ashton Kutcher and Mila Kunis were spotted here enjoying a basketball match together.
The couple, who has been almost inseperable from the time they started dating, seemed engrossed in the game completely Tuesday, reports dailymail.co.uk.
However, the couple did not miss out on whispering secrets into each other's ears time and again. Both actors were dressed casually in simple t-shirts and jeans.