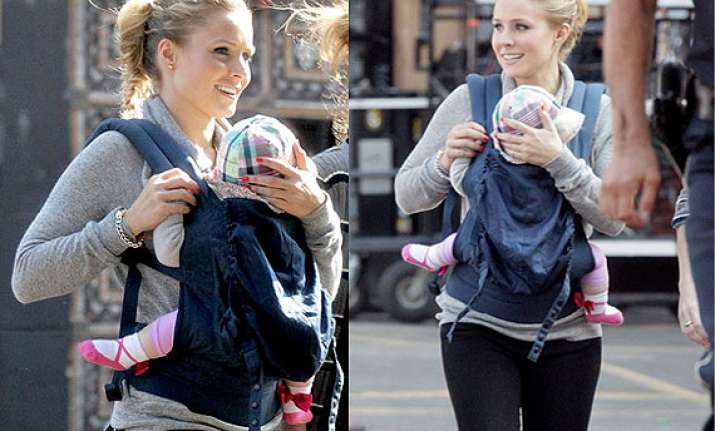 Los Angeles: Actress Kristen Bell says being a mother is "extremely rewarding", and loves spending time with her 15-month-old daughter Lincoln.
The "Veronica Mars" actress, who has Lincoln with husband Dax Shepard, loves watching their little girl grow up and become more independent, reports femalefirst.co.uk. 
The 33-year-old said: "She's delicious. It's such a fun age. I feel like having a toddler is exhausting and extremely rewarding -- and far more rewarding than exhausting." 
She spends as much time as possible with her daughter and even takes her on hiking dates with her husband.