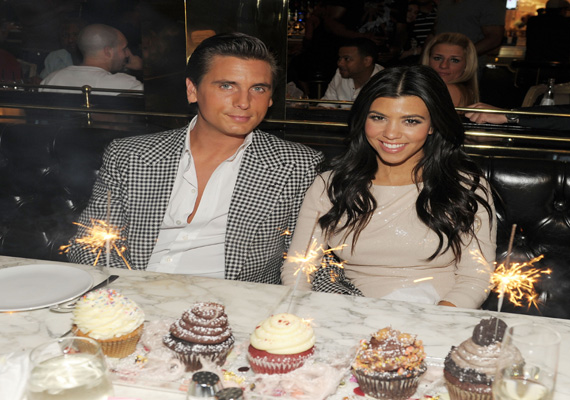 Los Angeles, July 23: Socialite Kourtney Kardashian was spotted in a vintage Versace Betty Boop print dress while on a date with boyfriend Scott Disick.
The 34-year-old, who has two children - three-and-a-half year old son, Mason, and one-year-old daughter Penelope, said she last wore the dress when she was in the seventh grade, reports dailymail.co.uk.
She took to the micro-blogging website Twitter and posted a picture of the dress, revealing that she had last worn it when she was a teenager.
"Been waiting to wear this Versace number again since 7th grade. Vintage Versace," read her tweet.She teamed up the multi-coloured dress with black heels, gold bracelets and a boxy clutch bag to complete the look.
She went for a slick of red lipstick to match her bright dress.