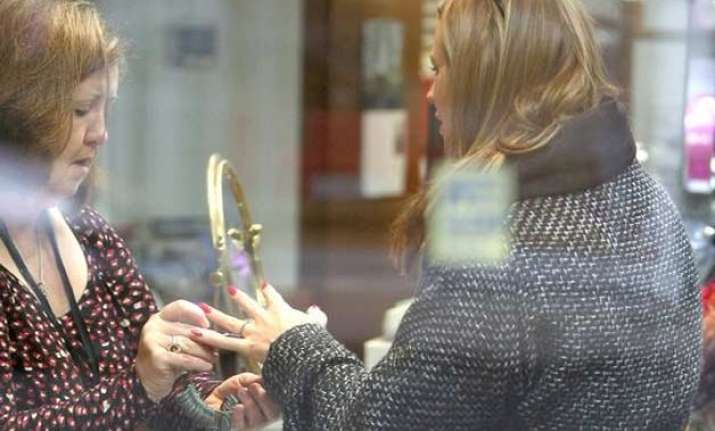 London: Singer Kimberley Walsh was spotted shopping for her wedding ring.
After going through a wide selection of bands at a jeweller's near her house in Barnet, she picked a yellow gold ring - and after ensuring it was a good fit walked out with a huge grin on her face, reports mirror.co.uk.
Kimberley Walsh's big day is getting close, if the girlband singer's latest shopping trip is anything to go by.
The former Girls Aloud singer had announced her engagement to Justin Scott in November last year.
She has been with Scott for more than 10 years.