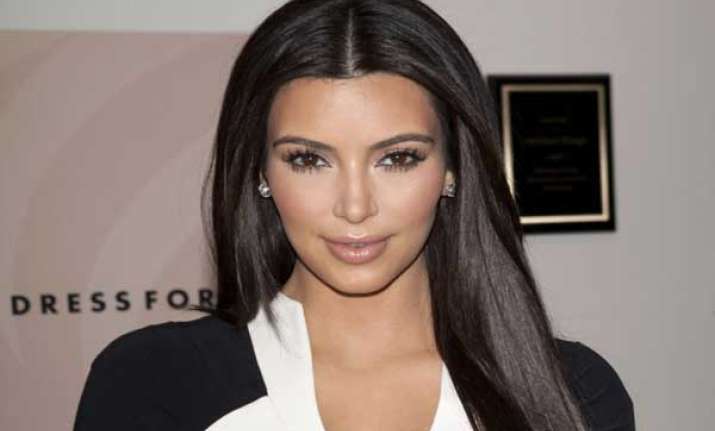 Los Angeles, Feb 20 : Socialite Kim Kardashian, who will soon be mother, for the first time, says she wants to stick to a healthy diet.
The 32-year-old is expecting her first baby with boyfriend Kanye West, and her initial few months of pregnancy was all about pampering her taste buds and cravings.
"I used to always say I can't wait to get pregnant because I will just eat whatever I want, but it's completely different," DuJour magazine quoted Kim as saying.
"I'm like, OK, I want to eat as healthy as possible," she added.
Kim has done a bikini shoot for the magazine despite her baby bump and will be seen on the cover page of its next issue.