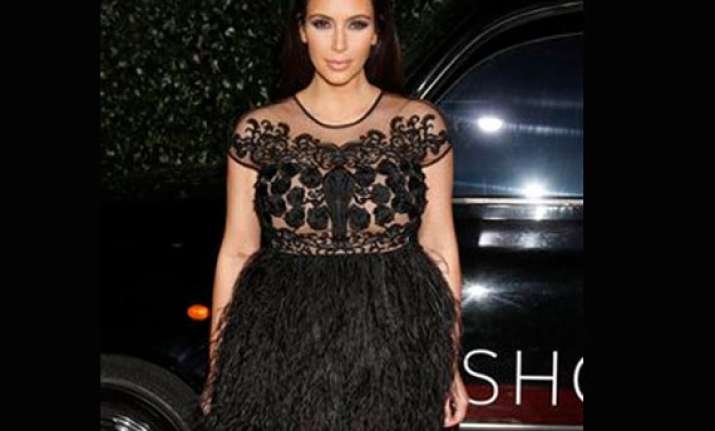 Los Angeles, Jun 12: Socialite Kim Kardashian has got an offer to show off her post-pregnancy body in 'Playboy' magazine.
The 32-year-old reality TV star, due to give birth to her first child with her rapper-boyfriend Kanye West early next month, had posed naked for the magazine in 2007, and thanks to the hype around her pregnancy, she is probably in line for the second time too, reports hollywoodlife.com.
"They would love for Kim to do 'Playboy' post-baby. They know it would sell like crazy," said a source.
"If it is something they can work out, it would be pretty automatic. No money amount has been offered but if Lindsay Lohan got a million, she would get much more," added the source.
Kim, however, had previously said that she regretted her 'Playboy' shoot and claimed she only did it because her mother and manager Kris Jenner encouraged her to do so.