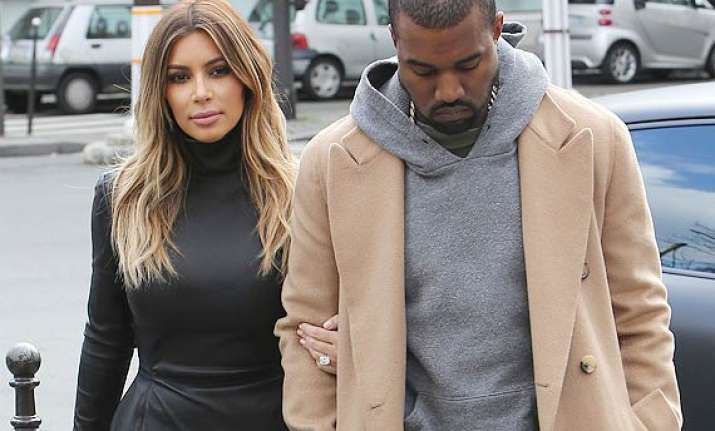 Los Angeles: Reality TV star Kim Kardashian is terrified rain will ruin her wedding day Saturday.
The 33-year-old, who is set to marry rapper Kanye West, reportedly isn't enjoying the run up to their big day as she is worried about the weather in stormy Paris, reports contactmusic.com. 
A source told UsMagazine.com that the "Keeping Up with the Kardashians" star was noticeably upset when she enjoyed dinner with her family at the Hotel Costes Wednesday before visiting the Eiffel Tower and a nearby carousel during a downpour, where she declared: "I hope the rain doesn't ruin my wedding." 
"She made it clear that this bad weather is really getting to her. She's clearly spending millions getting married in Europe, and if it all turns into a washout she will be really unhappy," said a source. 
"This weather has to get better. Spring in Paris is meant to be about sunshine, but all we're getting is rain," said another source.