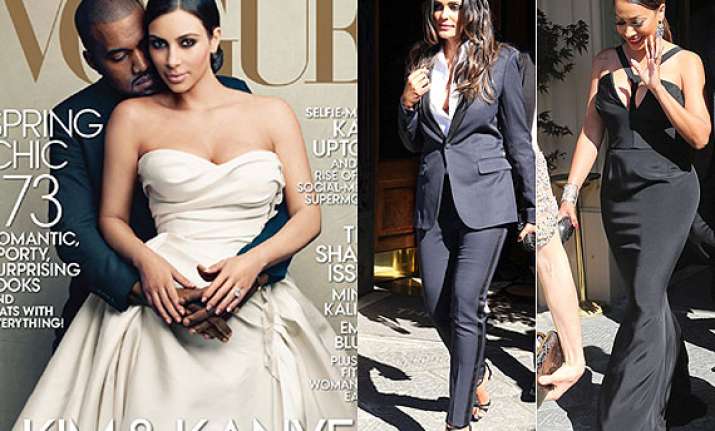 Perched on an Italian hilltop, before a massive wall of flowers, Kim Kardashian and Kanye West tied the knot in characteristically excessive style on Saturday.
The over-the-top couple's over-the-top nuptials featured a performance by Italian tenor Andrea Bocelli and more designer duds than Paris Fashion Week.
If the venue was so stunning with a extravagant wedding why would be the guests be behind? The wedding had an A-list celebs all dressed up in their fashion best.
While Kim chose a demure mermaid-silhouette gown in delicate white lace custom-made by Givenchy, her fiancé too wore a black Givenchy suit.
To stands up with the expectations of this lavish wedding, the guests too were seen in their best fashion ever.
The pair were seen standing with their hands clasped watched by rows and rows of their 600 guests who did not include Kanye's friends Beyonce and Jay Z or Kim's brother Rob.