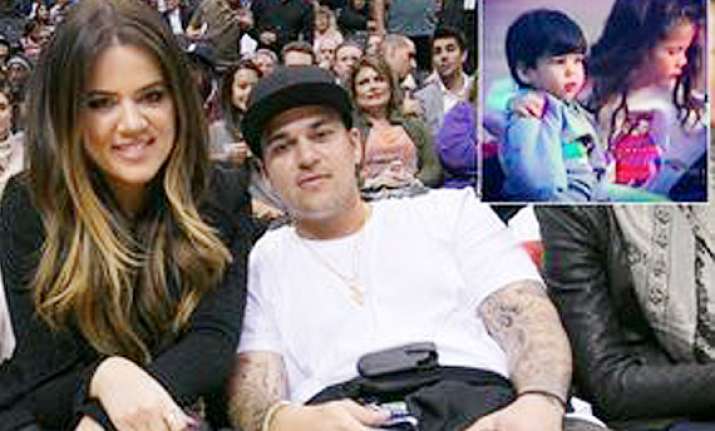 Los Angeles: Reality TV star Khloe Kardashian posted a childhood picture on Instagram to say she misses her brother and "best friend" Rob Kardashian.
Rob distanced himself from his family in recent weeks, reports contactmusic.com.
Khloe wrote alongside the picture: "I miss my best friend @robkardashian (sic)."
Instead, Rob, who used to live with Khloe and her estranged husband Lamar Odom, began re-tweeting messages of support from his fans.
One wrote: "@robkardashian is the most down-to-earth and likeable member of the Kardashian klan. Chin up, and f**k everyone who says otherwise. (sic)"
Rob missed his other sister Kim Kardashian's recent wedding to Kanye West, reportedly because he was unhappy with his weight gain and appearance, but his mother Kris Jenner says he is now focused on looking after himself.