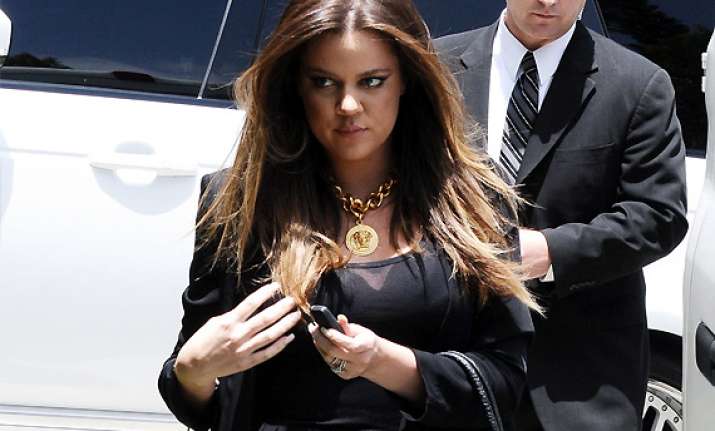 Los Angeles: Socialite Khloe Kardashian, who is going through marital strife with husband Lamar Odom, says she is trying her best to resurrect it.
The couple has been facing a rough patch in their marriage following news of the basketball player's drug intake and extra marital affair.
Khloe, 29, shared her views with her fans via a Facebook chat Tuesday, reports radaronline.com.
When one of her fan posted: "I think you're so amazing and beautiful and love how you carry yourself through all of these hard times! You are such an inspiration to me."
Khloe responded by saying: "I'm trying my best! Kisses."
Odom and Khloe have been married for four years.