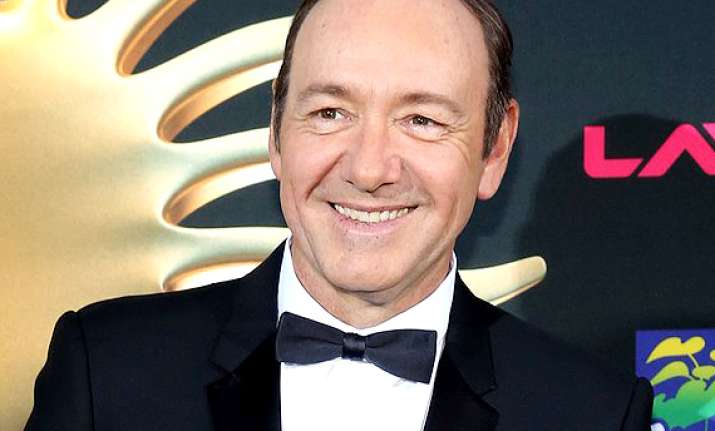 Los Angeles: Hollywood actor Kevin Spacey has decided to distribute his theatre documentary project himself.
The "House of Cards" star's documentary - "Now: In the Wings on a World Stage" - follows the international tour of Shakespeare's Richard Iii in 2011 and 2012, which debuted at the Old Vic theatre in London, where Spacey has been artistic director since 2003, reports contactmusic.com.
The actor did not want to lose control of the fly-on-the-wall movie he made, so he decided to release it independently, saying: "I could have gone cap in hand to a film festival but then I wouldn't be sure of it getting the release it deserves."
The documentary will be unveiled Friday in the US.