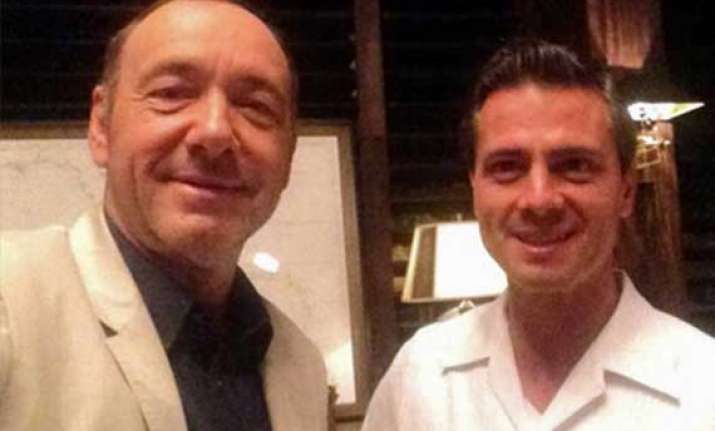 Los Angeles: Actor Kevin Spacey, who is seen dealing in political payoffs all the time in his TV show "House of Cards", rubbished reports claiming he was paid millions for a photo with Mexico's President Peña Nieto.
After Spacey and President Enrique Pena Nieto took the selfie earlier this month in Cancun, a report came out saying the actor he was paid the seven-figure sum and a Mexican tourism official board confirmed to Forbe a payment was made, but refused to reveal the price, reports tmz.com.
However, Spacey rubbished it through a post on his Tiwtter handle. He tweeted: "Story about Mex Gov paying 8m or any amount for selfie not true!"
Kevin was in Cancun to speak a tourism fair, but he adds, "Meeting President (was) not planned at all."