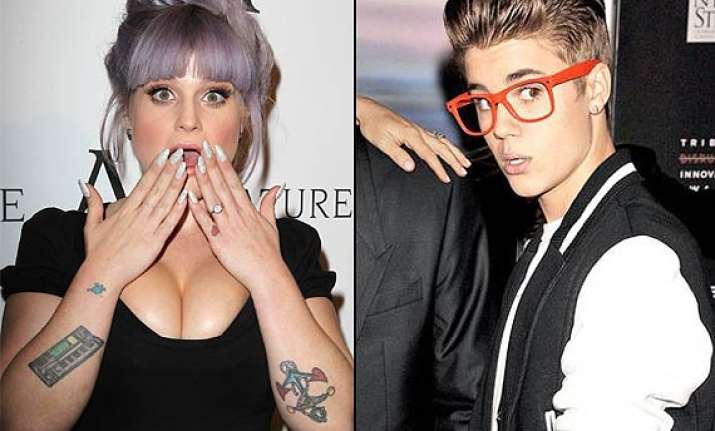 Los Angeles: Singer Kelly Osbourne defends pop star Justin Bieber, who has been in the news for his bad boy image, saying every teenager deserves to "make a mistake" and act out and "learn from them".
When she stopped by for an interview with Huffington Post Live, Osbourne spent some time defending Bieber's bad behaviour. She explained how difficult it is to deal with problems under such intense scrutiny, reports radaronline.com.
"Even Justin Bieber, it's not fair. Because if you remember, when I was 16, all of a sudden I was one of the most famous 16-year-olds in the entire world. And it happened overnight - and there wasn't Twitter then. Every teenager deserves to make a mistake and act out and learn from them," she said.
Osbourne too was thrust into stardom overnight with the success of her family's MTV reality show "The Osbournes", and the remake of her Madonna cover "Papa don't preach".
The first of her seven visits to rehab for substance abuse happened when she was 19. So, she knows what it's like going through hardships as a teen in the public eye.
"And how can they learn from their mistakes if there's always somebody there trying to fix it for them and no one actually trying to help them?" she said.
"So in that situation, when it comes to Justin Bieber, I find it really unfair. I think people need to give the kid a break," she added.