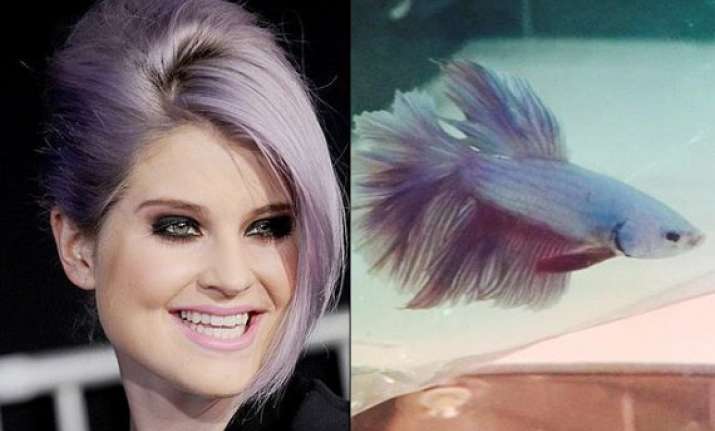 Los Angeles: Singer Kelly Osbourne has got herself a new pet fish which is the same colour as her hair - purple.
Osbourne has given her new fish the name Wanda, a homage to the 1988 comedy film "A Fish Called Wanda", which starred John Cleese and Jamie Lee Curtis, and she fell in love with the creature because she is purple, reports femalefirst.co.uk.
She shared a photograph of her pet on her micro-blogging site Twitter and photo-sharing site Instagram accounts, captioning it: "Hello world meet my new fish - her name is #Wanda and she has the same hair as her mother!"
As well as enjoying swimming around her tank, Kelly has revealed Wanda is a big "enthusiast" of Barbra Streisand's music. The 30-year-old star's fish also has its own Instagram account and Wanda will be giving out "words of wisdom" to her followers.
In other posts, Osbourne wrote: "My Fish #Wonda now has her very own Instagram follow her @MyFishCalledWonda!
"@myfishcalledwonda always has something to say!!! She has strong opinions and words of wisdom to help us all. She is also a #Streisand enthusiast! #FollowMyFish!"