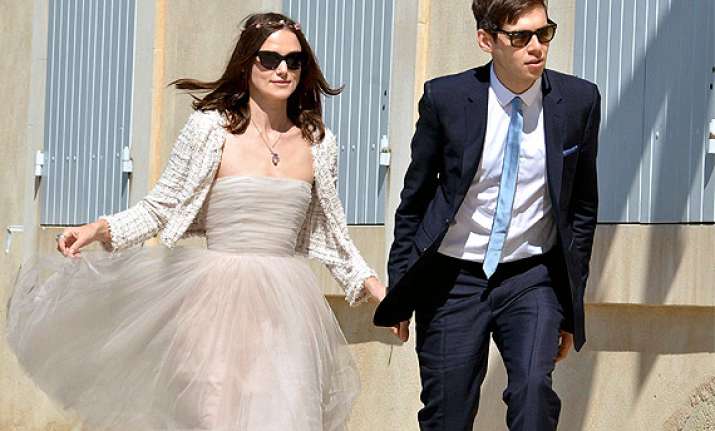 Los Angeles: Actress Keira Knightley grew up in a family that believed marriage was pointless, but has found it a "fun" experience so far.
The "Begin Again" actress walked down the aisle with The Klaxons keyboardist James Righton in an intimate ceremony in the south of France last year, and no one was more surprised than Knightley herself because she had never dreamt of tying the knot while growing up, reports contactmusic.com. 
Asked whether it was always part of her plan, she replied to Time Out magazine: "Never! My parents are deeply hippy.
They got married because it was the only way they could get a mortgage. I grew up with them going, 'Don't know why you'd ever get married.' And then we did. But it's been fun."