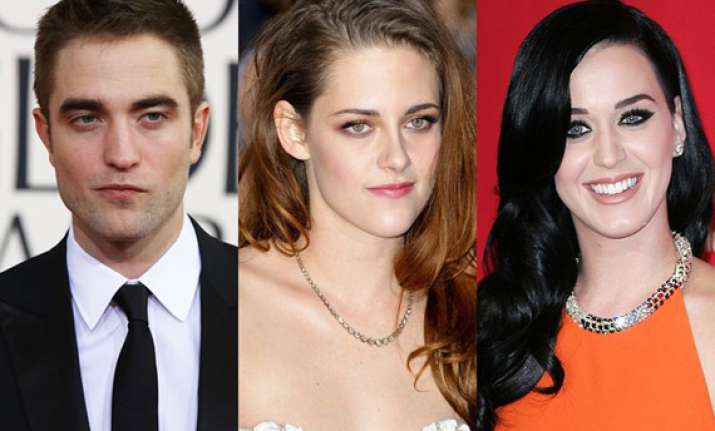 Katy Perry explains relations with Robert Pattinson to Kristen Stewart
New Delhi, Jul 31: Post Kristan Stewart and Robert Pattinson's break up, rumors of an affair between Katy Perry and Pattinson started blooming. But if 'Part of me' hit maker is to be believed she is only catering to a broken Pattinson as a friend.
Speaking to the new UK issue of ELLE magazine: "I sent her a text message saying, "I know you've seen all this stuff but you know I would never disrespect you. I'm not that person. I'm just trying to be a friend to him but it is unfortunate that I do have a set of t*ts.'"