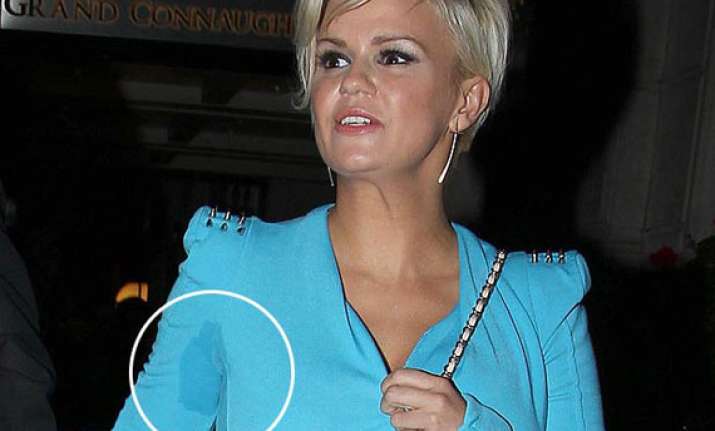 London, Nov 29: Singer Kerry Katona had a fashion faux pas at a Christmas party. She was left red-faced when her dress was spoiled by a sweat patch.
The sweat patch was clearly visible around her left underarm.
The 32-year-old was at the OK magazine Christmas party at the Sway Club here. She wore an aqua frock with spikes on the shoulders and had a bag slung over her body.