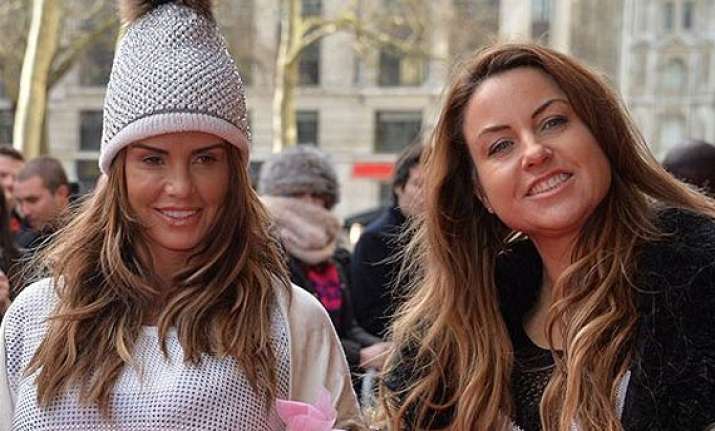 Los Angeles, Model Katie Price is hesitant about ending her friendship with Jane Pountney because she fears her confidante would spill the beans.
The 35-year-old' friend Poutney, whom she had known for the past 20 years, allegedly had an affair with her husband Kieran Hayler. Now Katie is worried that her friend may spill her darkest secrets if they ever cut off the ties. 
"Katie cannot imagine things going back to normal with Jane, but she's said she's not sure she can completely cut her out. Jane's been through a lot with her and knows every intimate detail," said a source, 
"Poutney has always acted like a bodyguard, as well as a shoulder to cry on. She's Katie's party friend and knows so many details that Katie doesn't want to become public knowledge," added the source. 
The model, who is expecting a child with Hayler, has been left devastated by the news of her husband cheating on her with her best friend. Hayler's affair with Pountey lasted seven months. 
"Katie's been through so much, meeting Kieran seemed like everything was finally coming right for her. She saw them having a big family and enjoying a happy future. But those dreams have now been shattered. She genuinely believed he loved her. The fact he cheated with her best friend is shocking," said a source.