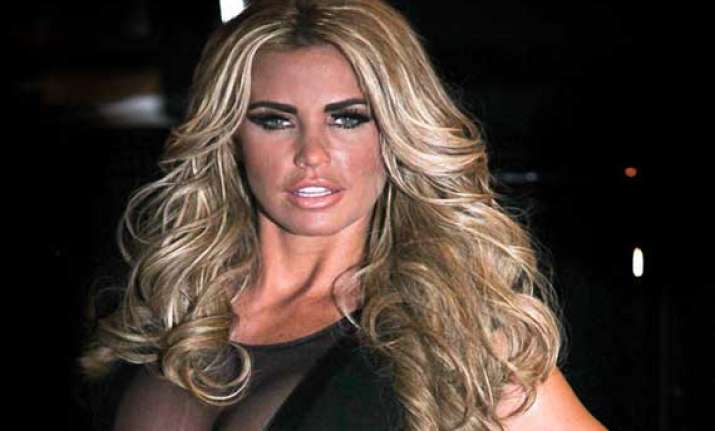 London, Aug 12:  Model Katie Price, holidaying in Europe, was rushed to a hospital after some complication arose in her pregnancy.
This is Katie's first child with third husband Kieran Hayler and she was driven to the hospital Saturday by the latter.
"When they got there, it was like something from a horror film. All Katie could see were big wide, white corridors and harsh strip lighting. It looked deserted. Eventually, some medics in green gowns and masks appeared," thesun.co.uk quoted a source as saying without revealing the name of the hospital and place.
"Katie was distressed and bleary eyed and shouting anything to communicate with them," the source added.
She was expected to give birth in another 10 week's time but the doctors have told her to expect a premature delivery. She is still admitted in the hospital.
"Katie is now hooked to drips and heart monitors in a country where she doesn't speak the language and doesn't know anyone," a source said.
"She was told she had no choice but to stay, or risk the child's life. The doctors are doing everything they can and the baby should be okay providing they can keep Katie stable, prevent infection and delay the labour," the source added.
However, Katie and Kieran are worried about their unborn child.
"They have also told her she will give birth within a week. But of course she is worried - everyone is," a source said.
Katie has three children - Princess Tiaamii, Junior and Harvey - from her previous relationships.