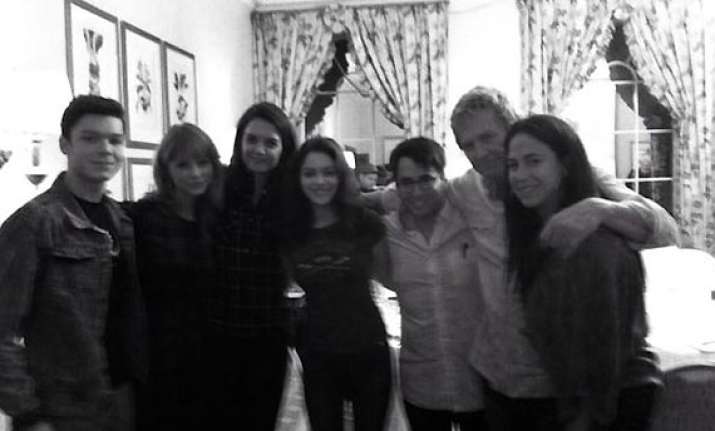 Los Angeles: Actress Katie Holmes is gaga over pop star Taylor Swift and says she is "awesome".
The 35-year-old says her "The Giver" co-star is brilliant, reports dailymail.co.uk.
"She is awesome...I love that girl. I just think she is so smart. Sh''s so young, really brilliant and works very, very hard," Holmes told Extra magazine.
The duo spent quality time together in South Africa last year while they were shooting for the sci-fi movie, which tells the story of a seemingly perfect Utopia which is built on a dark secret.
"The Giver" also features Jeff Bridges and Meryl Streep.