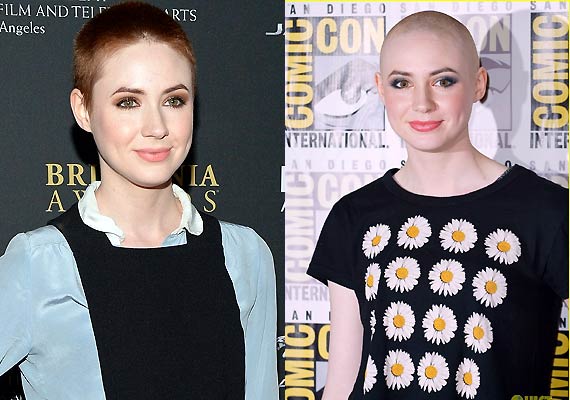 Los Angeles: Actress Karen Gillan decision to shave her head to play Nebula in "Guardians of the Galaxy" impressed the makers of the film.
Marvel Studios boss Kevin Feige thinks it's "really cool" that Gillan, known for her role in "Doctor Who", was willing to show such commitment to her part as Nebula by going bald in the new intergalactic superhero movie, reports contactmusic.com.
He said: "She was willing to shave her head and she not only ended up shaving her head, but at Comic Con last year she came out on the panel in a wig and dramatically revealed it - it was so ballsy and it was so awesome. And she did all of her behind-the-scenes interviews completely bald and she is beautiful with hair and without hair, so it was really, really cool that she was willing to do that."
Feige even praised Gillan's performance in the movie.