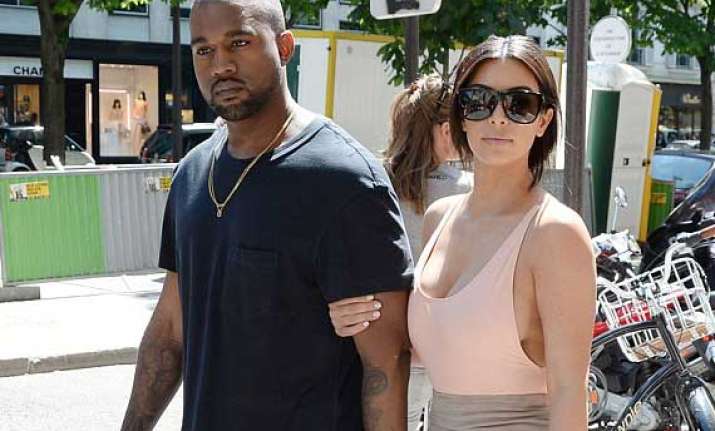 Los Angeles: Rapper Kanye West's indecisiveness over his wedding plans has reportedly angered guests who are due to attend his nuptials with reality TV star Kim Kardashian.
Sources say the people who'll be attending the rapper's big day with Kardashian are "annoyed and confused" by the change of plans, reports showbizspy.com.
"Everyone is annoyed and confused," an insider told RadarOnline.
The couple is likely to celebrate in Versailles, France, and then head to Florence, Italy, for the big day Saturday.
"Kanye is furious about the leaks. He's acting paranoid and wants to know who he can trust," said the source.
"So he is telling some guests one plan, and other guests another plan. He is totally messing with everyone. Guests' family members are also upset that they won't know where in the world their loved ones will be," the source added.
Meanwhile, Kardashian will have reality TV cameras around to film her wedding, but she's planning to tell attendees it is her "own videographer" doing the taping.
"There will be at least five cameras present at Kim and Kanye's wedding ceremony and reception which will air on 'Keeping Up With The Kardashians'," said a source.