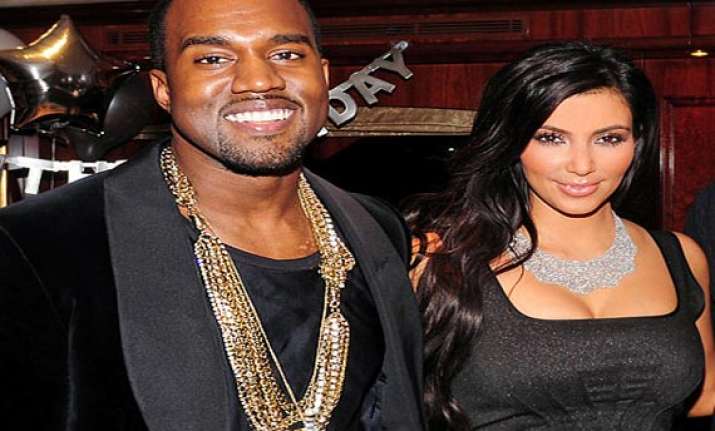 Los Angeles: Rapper Kanye West was spotted looking for an expensive wedding ring in luxury jewellery store Cartier in Beverly Hills here.
The 36-year-old, whose girlfriend Kim Kardashian gave birth to their first child, daughter North West, in June, was spotted looking at diamond-encrusted jewellery for their upcoming wedding, reports contactmusic.com.
"Kanye was looking really carefully at wedding bands, like he was making a big decision. And by big, I mean, BIG - the stuff he was looking at was the most expensive, biggest diamonds in the whole store," a source told gossip website X17.com.
After browsing, the 36-year-old rapper left the store empty-handed despite handing over his credit card at the counter and it is believed he ordered a custom-made piece for Kim.