Follow us on New Delhi: After 13 long years 'Jurassic Park' fans have something to cheer for. Fourth installment of 'Jurassic Park' series named 'Jurassic World' has released its first official trailer.  
The trailer was released on November 25 and already has more than 11 million views on the official Youtube channel of Universal Pictures alone. A rough estimate of total trailer views put it around 20 million considering all online platforms.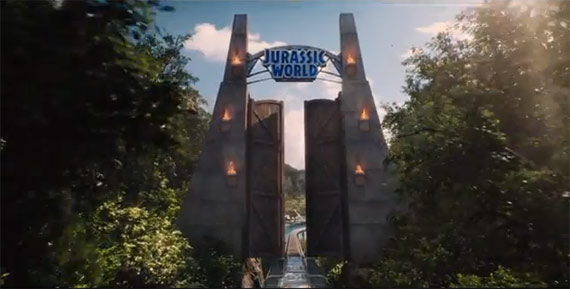 The film stars 'Guardians of the Galaxy' fame Chris Pratt in the leading role. And half the time is given to him in the trailer. 
The film is set after 21 years of the first Jurassic Park film. 
'Jurassic World' trailer opens with a kid (Ty Simpkins) saying goodbye to his family as he is leaving to have some fun in a dinosaur themed park 'Jurassic World'. The park is also a genetic lab where an experiment gives birth to a highly intelligent hybrid dinosaur.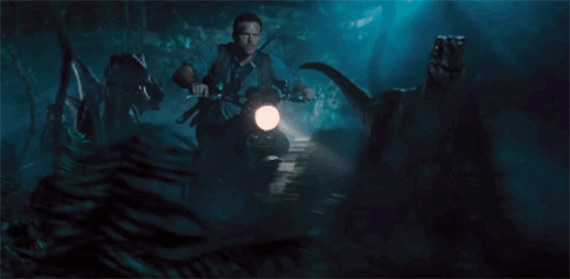 After an accident the dinosaur gets free and starts killing anything that moves. Chris Pratt who is an on-site staff tries to track and find the dangerous animal. One of the best scenes in the trailer is Chris riding the bike and a bunch of dinosaurs chasing him.
The biggest disappointment for the fans would be that main antagonist of the film- the hybrid dinosaur is not even visible once in the film. The makers have tried to keep its look a complete secret. 
The Indian fans who have been hoping to get a look of Irrfan Khan's character would be pretty disappointed too since, in a 2 minute 30 seconds video there isn't a single glimpse of him. The actor is playing the head of the company that owns the Jurassic World. 
'Jurassic World' has been under development for more than a decade. It even got in trouble when the producers of the film Universal Pictures and the writers got into a disagreement.  
This resulted in the film being delayed one more year.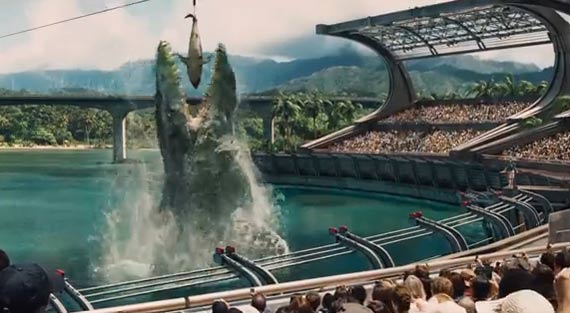 The film is being directed by Colin Trevorrow who also has co-written the script along with Derek Connoly. The director of the first two installments Steven Spielberg is associated with the film as executive producer as he was with the third part. 
Watch the trailer here:
The park 'Jurassic World' will open on June 12, 2015.