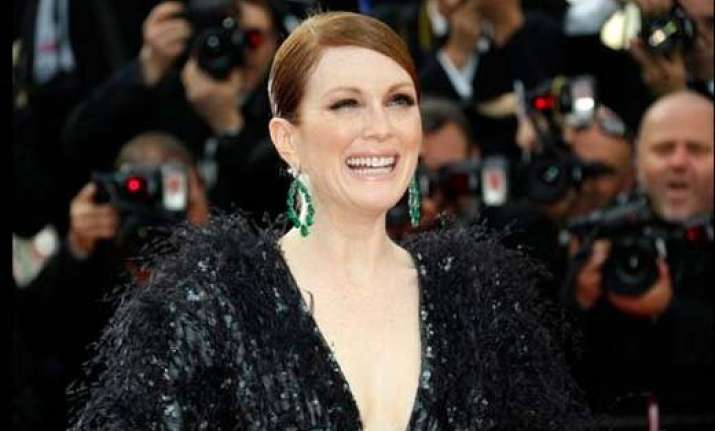 Cannes: Actress Julianne Moore, who won the Best Actress Award at the Cannes International Film Festival 2014 but was unable to receive it last year, was presented with the honour at the ongoing edition's Mini-Palme.
Moore was honoured for essaying an actress aspiring to glory but losing her way on the path to celebrity, in David Cronenberg's directorial "Maps to the Stars".
At the opening ceremony of the 68th Cannes Film Festival on Wednesday, Lambert Wilson, master of ceremony, handed Moore the precious trophy crafted in Fairmined gold by watch company Chopard.
This prize marked the start of an incredible year for Moore, whose role as a professor sliding into Alzheimer's disease in "Still Alice" earned her all manner of distinctions at the Golden Globe, BAFTA and SAG Awards and the Oscar for Best Actress.