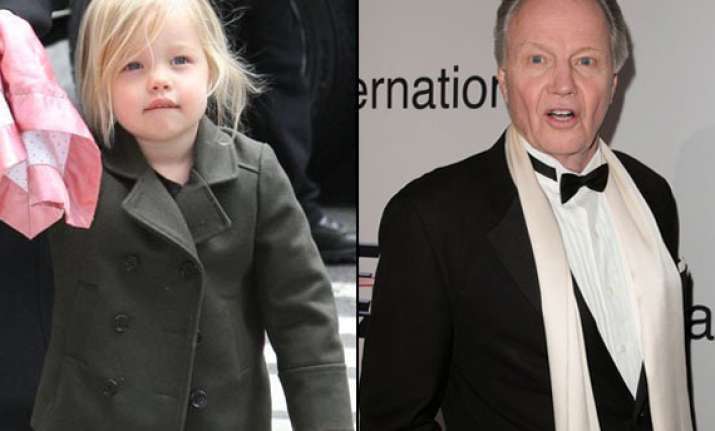 Los Angeles: Actor Jon Voight says it was "wonderful" watching his granddaughter in "Maleficent", which also stars his daughter Angelina Jolie.
Voight was thrilled to see five-year-old Vivienne Jolie-Pitt appear alongside Angelina in the new Disney movie and is incredibly proud of them both, reports femalefirst.co.uk.
He said: "(Vivienne was) magnificent. She's wonderful. It was a very lovely moment to see Angie with her on screen, and they were terrific together.
"It was just great. It's the most wonderful thing when you see your little granddaughter, just like when I saw Angie on the screen, you know."
The 75-year-old says it is impossible to compare Vivienne and Angelina's movie debuts.
H"You can't compare them because each one is themselves. But it was really a knockout to see her. I'm telling you. It was great," he said.