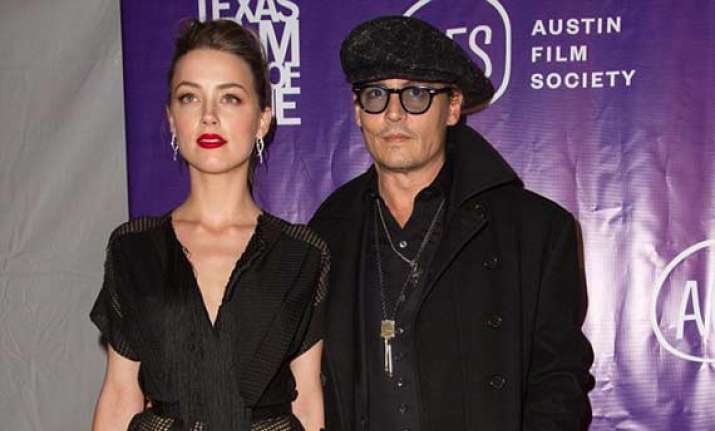 Los Angeles, Actor Johnny Depp treated his fiance and actress Amber Heard to a rare Ernest Hemingway book worth 125,000 pounds for her 28th birthday and organised a romantic overnight date at a New York City hotel.
Depp splashed out 125,000 pounds on a limited-edition book for Heard's birthday Tuesday. The "Pirates of the Caribbean" star has also bought several 18th century poetry books and a leather-bound diary, taking the grand total of his expenditure up to 140,000 pounds, reports contactmusic.com. 
"Johnny's head-over-heels in love with Amber and isn't scared of grand gestures to show just how much he appreciates her. He went all out for her birthday, sourcing rare books that she'd had her eye on for quite some time," said a source. 
"He then went with her to pick them up at the shop, making out that it was a complete surprise that they happened to have them in stock," added the source. 
The duo was later spotted snapping up the vintage tomes in New York City, before heading to the exclusive Bowery Hotel and the actor is said to have pulled out all the stops to give Heard an evening to remember. Depp arranged roses to be laid out in their suite and a string quartet to play in the background during dinner. 
"Johnny's so crazy about Amber that people in his inner-circle wouldn't be very surprised if they had already married in secret and just don't want to announce it officially yet," said another source.