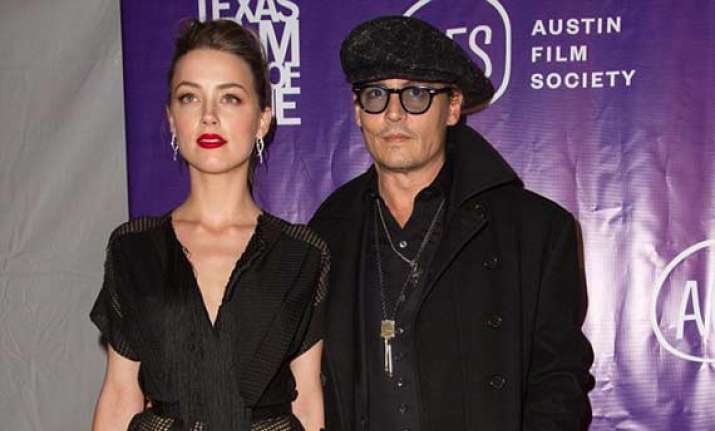 Los Angeles: Actor Johnny Depp looked delighted while escorting his fiancee Amber Heard on the the Texas Film Awards red carpet.
A native of Austin, Heard was honoured for helping the state earn some notice in the film world with a trophy at the Texas Film Awards Thursday, reports dailymail.co.uk. 
The 27-year-old Texan beauty was seen flashing the enormous diamond on her ring finger with pride and happily posed for the shutterbugs. Dressed in a classy suit and a full length black trench coat, Depp, 50, was there to support Heard.