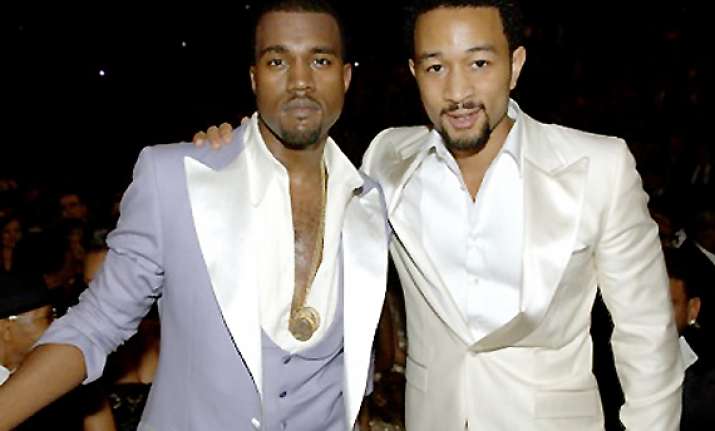 Los Angeles, Singer John Legend has warned his friend and rapper Kanye West that doing a reality show with fiance and socialite Kim Kardashian may place an extra strain on their relationship.
Legend had turned down the chance to face a reality series with his wife and model Chrissy Teigen because he thinks such projects can spell disasters for a relationship and he has urged West to think twice before turning his romance into a TV spectacle.
"I don't know what Kanye is doing with the show ('Keeping Up With The Kardashians'). To this point, he's made minor appearances but it's not been all about their relationship. It's really hard to do that on television and I think it's dangerous for a relationship," said Legend.
Revealing that Teigen is keen to give reality TV a shot, Legend said: "I think there are all kinds of unscripted television and I think Chrissy's keen to do the right kind, but not the, 'Let's watch John and Chrissy be married' kind, it's not really healthy for our relationship. We don't want to put our relationship on television, I think we share enough," he added.