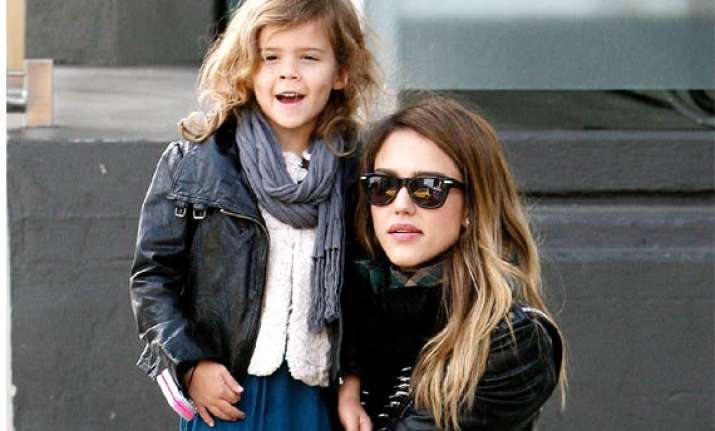 Los Angeles,Actress Jessica Alba, whose daughter Honor loves heels and dresses, wants the five-and-half-year-old to dress her age.
It's not like Alba, 32, wants her daughter to have poor taste, she just wishes her little one dressed for her age, reports people.com.
"Honor likes wearing heels and dresses," Alba told People at an intimate fête at Mondrian Hotel's Herringbone restaurant to celebrate her very first Nylon magazine cover. "I'm like, 'No! (Don't you want to) climb a tree?'"
In the past, Alba, the founder of The Honest Company, had echoed similar statements, saying: "For sure I see a mini me. I was a tomboy when I was a kid. Honor is like me grown up. It's so bizarre."
Meanwhile, Alba is practical when it comes to daughters' wardrobe and ensures apparel does not go to waste in the her household, as she is a big fan of letting her two-and-half-year-old daughter, Haven Garner, get plenty of wear out of Honor's old wardrobe.
"Honor's clothes get handed down to Haven," she said, adding that her older daughter "loves" being a big sister. "That's the way I was raised, so that's how it is for my family, too."
When it comes to her own style, the upcoming "Sin City 2" star likes tone-on-tone, mixing patterns and bright orange.
One thing she can do without? Excessive wear of thigh-high boots.
"They can get a bit hooker," she jokes. "I think they can be fine for occasional nights out, but not for every single day."