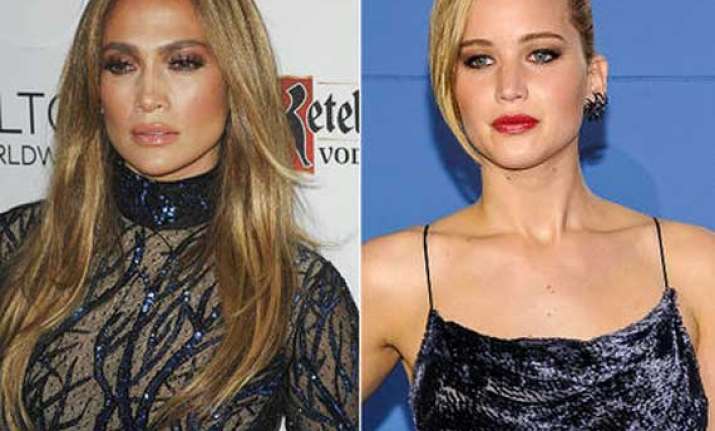 Los Angeles: Singer-actress Jennifer Lopez says she didn't snub actress Jennifer Lawrence when the latter approached her to take to the dance floor recently.
"The Hunger Games" star revealed on "The Tonight Show" with Jimmy Fallon that she was "like 10 Jell-O shots in" when she and Fallon saw Lopez at the glittering fashion gala and decided to ask her to dance.
But her plan to get the star to dance with them failed when Lopez said: "I think I'm just gonna observe."
Lopez now says that she remembers things a bit differently, reports showbizspy.com.
"This is how I remember it," Lopez told Access Hollywood.
She added: "I remember that we were at the Met Ball and Kanye (West) was about to perform and it was like, a crazy moment. Then they came over - Jimmy Fallon, he started talking, and I was with Benny and Beau, and then she came over too.
"And they were all, like, a little group. And then she was like, 'Let's go dance,' and I was like, 'No I'm good right here.' But I didn't mean it like, 'No I don't want to dance with you!' I just meant, like, 'It's so crowded in here let's just stay right here!'"
Lopez added that she would love the opportunity to dance with Lawrence.
"Absolutely!" she said. "Come on, that would've been so sweet," she added.